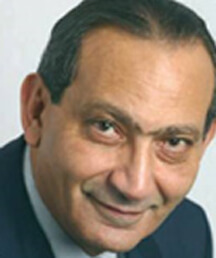 Dr. Shawki has been a Managing Partner at Mostafa Shawki & Co. (MAZARS) since 1992.
Dr. Shawki has been a key participant in the development of audit and accounting standards for Egypt, including work with the Capital Market Authority to rationalize policies for the evaluation and audit of unit trusts. He served as Office Managing Partner at Arthur Andersen Shawki & Co., Senior Auditor at Arthur Andersen, Director of Management Programs at the American University in Cairo, Executive Consultant at the Industrial Company for Extraction, and Senior Process Engineer at the National Research Center. He currently serves as Non-Executive Director of The Arab Contractors Osman Ahmed Osman & Co. and a Director of the Egyptian Society of Accountants and Auditors and the Egyptian Taxation Society.
Dr. Shawki was a founding member of the American Chamber of Commerce in Egypt and served as its President from 1997 to 1999. He also served as Executive Vice President, Treasurer and Vice President of Programs at the American Chamber of Commerce in Egypt.
Dr. Shawki has spoken at several high-profile conferences on Egypt's privatization program both in Egypt and overseas in London; New York, Washington, DC and Stanford University in the United States; and in Bahrain. He received B. Sc. in Accounting from Ain Shams University.