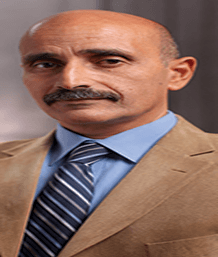 Dr. Wael Abdel Aal
Is one of Egypt's preeminent experts in the field of pediatric cardiology, Dr. Abdel Aal is a founding member and the Medical Director of the Aswan Heart Center (AHC), Magdi Yacoub Foundation (MYF) from 2009 to 2019. As of August of 2019, he moved to the USA to serve the Medical Director of the Magdi Yacoub Global Heart Foundation. He graduated from Cairo University School of Medicine, and later participated in international fellowships at Boston Children's Hospital (Harvard University), The Cleveland Clinic, and Harefield Hospital UK.
Dr. Abdel Aal's involvement in charity healthcare programs exposed him to the deficiencies in healthcare provision particularly in remote and under-served communities. His work subsequently led to his involvement in Telehealth. In 2016 he co-founded and became president of the Egyptian Telemedicine Foundation (ETF). ETF is now spearheading many successful telemedicine outreach programs across Egypt and Africa with a vision that ICT empowers healthcare providers to bring faster, cost-effective, quality healthcare to the under-served populations.
He is a founding member and former President of the Egyptian Society of Congenital Heart Disease, a founding member, former Vice President of the Pan-Arab Congenital Heart Disease Association (PACHDA), former board member of the Egyptian Water Ski and Sailing Federation and was awarded the Honorary Certificate of Merit from the International Olympic Committee.